However you found this space and whoever you are... it doesn't matter...
Your have a story and I want to hear it....
You have creativity inside you and I want to unleash it...
You have joy and beauty in your life and I want to see it...
Come join me in my online studio where we will weave all of these together and have some fun while doing it!
"Rachel is a force of creativity, joy, and wonderment. When you have one of her journals in your hands you can feel the love and magic that goes into every page. Rachel gives you the tools and inspiration to capture and keep the magic pf these wild and wonderful days..."
— Tasha Miller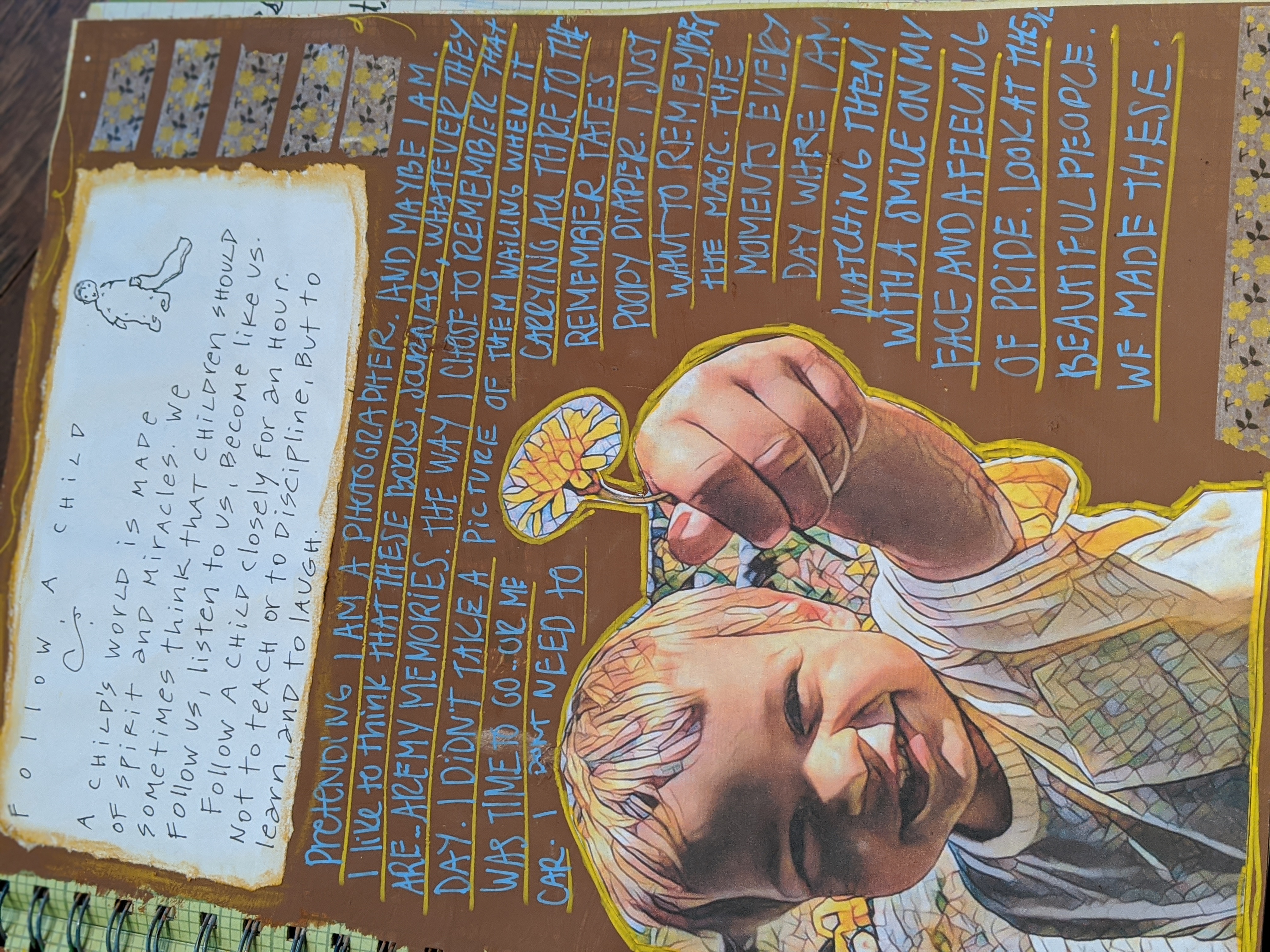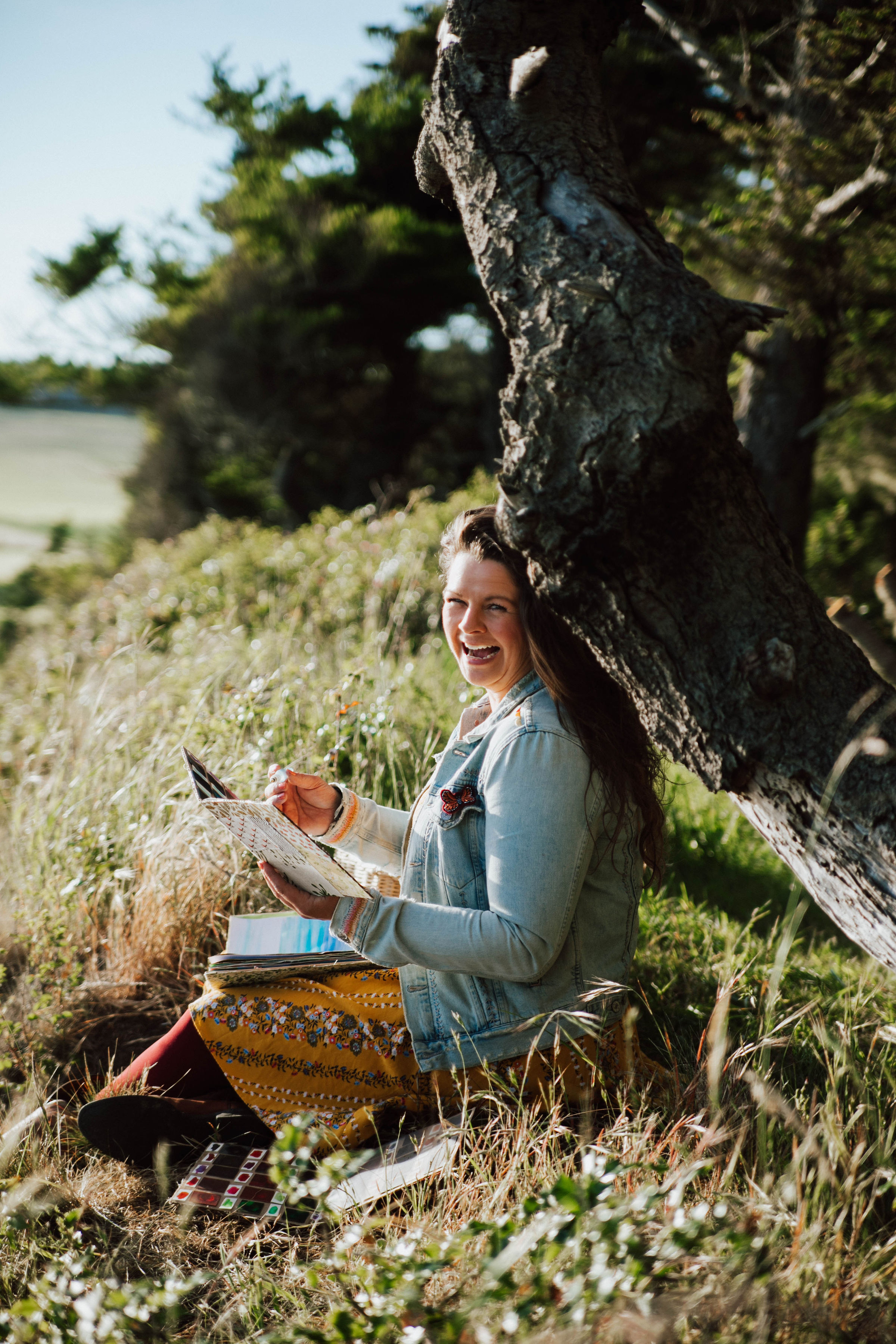 Hi, I am Rachel! I live my wild and colorful life on a little island in the PNW with my husband, Dan, our herd of small boys, and 24 chickens.
I spend my days beachcombing, growing food, flowers and children, painting on things and journaling about it all.
I am obsessed with things with stories.... thrift store treasures, patchwork quilts, old books, handmade sweaters, chipped mugs, stained recipe cards from my Grandmother's kitchen....
I started creating what I call 'heART journals' about 8 years ago.
They are the stories of my life.
More than just art journaling, or scrapbooking.... when I flip through the pages of one of my journals, I am giving life to moments that will not be forgotten, stories that will go on being told, places that will be remembered.
I now squeal out loud at every opportunity to share this. I teach workshops and classes and now offer an online course!
You can learn more about my life and business at my website www.plantingmarigolds.com or come see what is happening in the studio over on my instagram at rachelphillips3.
Come say hi!!!!